The Unicorns Yard Greetings Rental!  This Michigan Yard Greeting Lawn Sign is great for every occasion. These adorable unicorns can be used to say Happy Birthday, advertise for your business, or say anything you wish! Here are a few examples of messages that can be displayed on the lawn:
– HAPPY 16TH BIRTHDAY
– YOU ARE OUR MIRACLE AVERY*
– HOPE YOUR DAY IS MAGICAL*
– IT'S A MAGICAL CELEBRATION*
– WE FLEW IN FOR TAYLOR'S 8TH*
– HOPE YOUR 18TH IS MAGICAL*
– OVER THE RAINBOW FOR MYIA*
– MAY ALL YOUR DREAMS COME TRUE*
– WE HOPE THIS CHEERS YOU UP*
– MAGICAL WISHES FOR YOU*
– YOU SPARKLE LIKE A UNICORN*
Additional Information
The Wine Yard Greetings Rental!  This yard greeting theme is a great way to TOAST any special occasion. The message can be customized to say anything you wish. Some popular examples are:
– I'M FINE! I'VE GOT WINE!
– CHEERS TO MANY YEARS
– AGE GETS BETTER WITH WINE
– AGED TO PERFECTION
– MARCY'S AGED LIKE FINE WINE
– CHEERS TO YOU
– HAPPY ANNIVERSARY
– MIKE'S 40 AND FINE AS WINE!
– WE RAISE A GLASS TO SARA
– WELL AGED AT 53
– HAVE A BUBBLY BIRTHDAY
– SIP SIP HORRAY FOR GEORGE
– OUR WINO IS 50
– LORDY LORDY SHE'S 40!
– SHE SAID YES!
If you want a different saying on the lawn, just let us know. Also, we can customize the yard greeting how you want!   Includes the 2′ letters, wine glasses with bottles, balloons and the age!  As with any Yard Greeting.  Acme Partyworks can add the person's name on the lawn too!  (example: "HAPPY 3RD BIRTHDAY JUSTIN!)
NEW COLOR OPTIONS AVAILABLE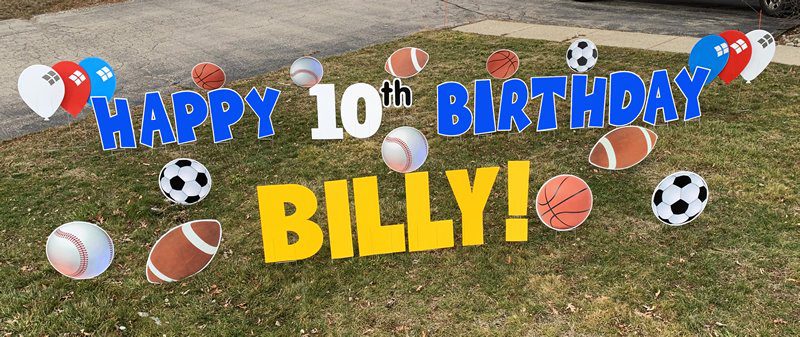 Forget the Card… fill the Yard!  Give a surprise they won't forget with our professionally brightly lawn signs or yard cards.  Choose from many Yard Greetings® and Yard Card styles that we can customize with your own personal message.  Whether it's a birth announcement, get well, happy birthday, graduation, or anniversary, we have a fun and easy display that will make that special day wonderful!  Acme Partyworks is your trusted supplier of party rental items and has been since 1992!  Note:  All Yard Greetings can be setup in the snow too!  Pickup the Yard Greeting or have it delivered!  Rent the Wine Yard Greetings Rental in Michigan today!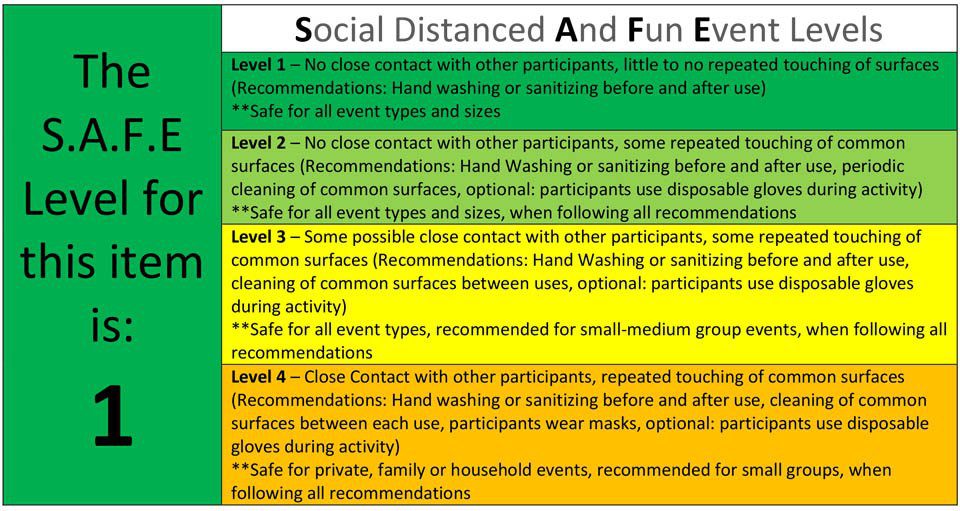 WHY CHOOSE ACME
Our long-running reputation!  Acme Partyworks clean and maintains their rental items. Being early and on-time, reliable, and dependable are all important tasks.  Also, safety of our customers and professional service is just as crucial.  That is why we maintain our vast inventory of inflatables, party rentals, and delivery vehicles daily, routinely cleaning, repairing, or replacing them as needed.  By doing these steps timely, we are able to follow and surpass the guidelines required.  Also, Acme Partyworks is fully insured company with liability, workers' compensation and more!
Add Some Color to your Yard Greeting!
Add some extra color to the yard greeting packages with our 6 different colors of "HAPPY BIRTHDAY" 2 foot letters!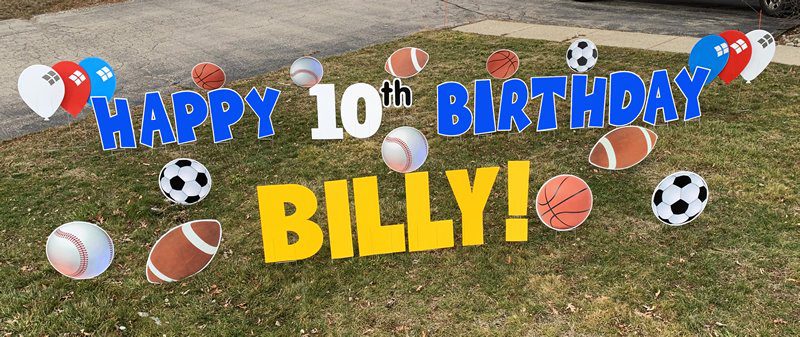 COVID S.A.F.E. LEVEL